Disponible en:

Español (Spanish)

日本語 (Japanese)
.
Guanajuato can proudly boast to be a producer of mezcal and tequila, two traditional spirts protected with a designation of origin (PDO) and perhaps quintessential elements of Mexican culture.
The tequila-producing regions recognized with a PDO in the state are: Abasolo, Huanímaro, Manuel Doblado, Cuerámaro, Pénjamo, Purísima del Rincón and most notably Romita, where agave plantations loom over the horizon as soon as you arrive at the city.
In the 18th century, Hacienda Marqués de Berrios was authorized by the Spanish monarchy to produce a spirit known as criollo distillate, becoming the first distillery in New Spain. This event introduced modern European distillation techniques to endemic agave plants, giving birth to the local alcohol industry. (to the local beverage alcohol industry // formal denomination of this market segment) Nowadays mezcal is produced in San Felipe and San Diego de la Unión, where the local spirit distillation haciendas were first established two centuries ago.
Tequila and mezcal may be the most well-know spirits produced in Guanajuato, however, many different alcoholic beverages are produced in Silao, León, Guanajuato, Irapuato, Valle de Santiago, Celaya and Comonfort.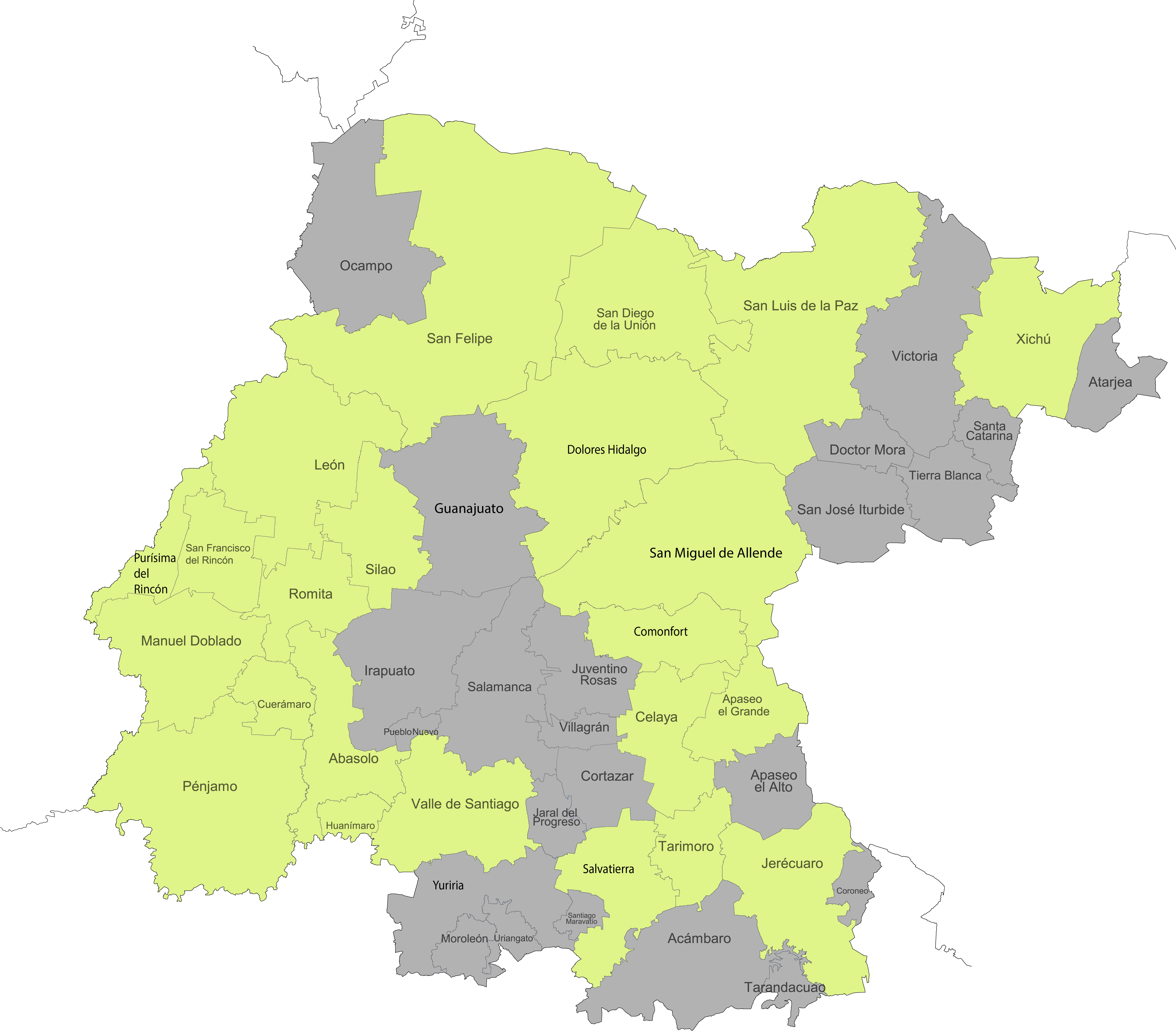 Prueba los Destilados de Guanajuato
.
Disponible en:

Español (Spanish)

日本語 (Japanese)