Disponible en:

Español (Spanish)

日本語 (Japanese)
An extensive man-made lagoon is the defining element of the landscape in this town, the first of its kind ever to be built in Latin America at the time. Home to variety of animal species and nurturing the local fishing industry, the lagoon is paramount for life in Yuriria.
The architectural heritage preserved in Yuriria is also a great tourist attraction; prime examples are: the monumental Ex Convento Agustino Nunnery built in 1550 and El Templo del Señor de la Preciosa Sangre de Cristo Church.
Yuriria is widely-known for its artisanal 'tule' weavings, especially tapestry and basketry. Tule is a tall wetland grass that grows in the region also known as viscid bulrush. Handicrafts made with corn leaves, traditional 'rebosos' or Mexican shawls, and small wooden canoe toys are also characteristic artisanal pieces created in town.
The local traditional cuisine offers 'Caldo Michi' (fish stew), a popular recipe in the southern regions of the state. Naturally, the fishing trade in Yuriria has brought about delicacies hard to find elsewhere such as frog legs and mole with 'charales' (dried and salted fish in a sweet and spicy chocolate based sauce). Some more culinary delights offered in town are 'buñuelos', a thin deep-fried sweet cinnamon pastry, peanut tamales, chickpea atole ( sweet and warm chickpea beverage) and a variety of sweet breads affectionately nicknamed oven fruit.
There are also two nature reserves, La Laguna and Lago Cráter, which are home to species such as the gray fox, the white-tailed deer and migratory birds such as ducks and pelicans.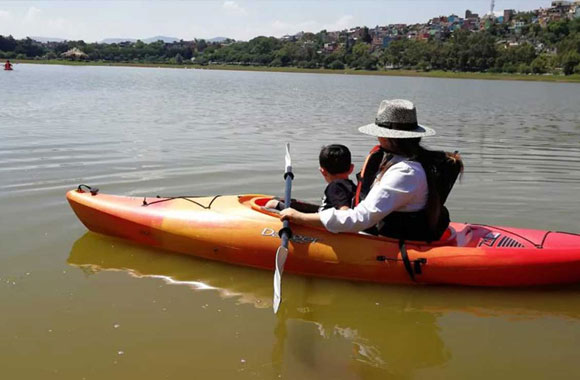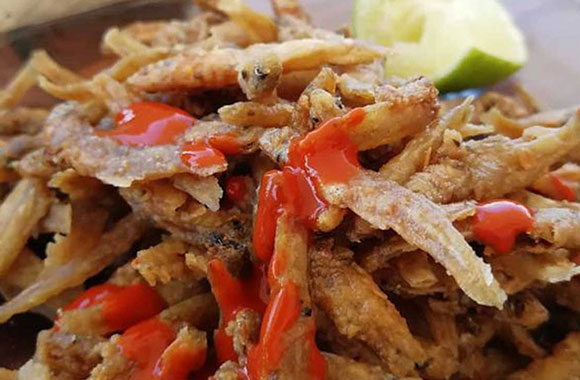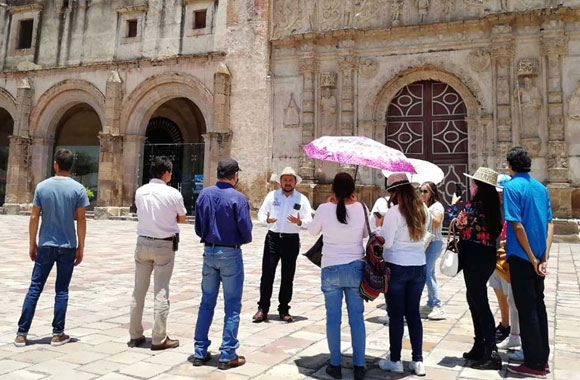 Live great stories in Yuriria
Yuriria, a town frozen in time.
Walk through a mythical Magical Town that offers unique thrilling experiences, discover Yuriria's culture and all its history while exploring the first man-made lagoon built in Latin America at the time.
Disponible en:

Español (Spanish)

日本語 (Japanese)